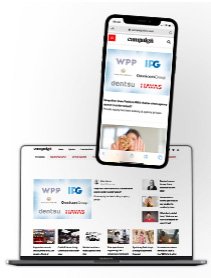 Campaign US Subscription options
Payment type
Duration
You save
Price
Unlimited Content Tier
At Campaign US, we care about this industry, about creativity, about the agencies and marketers, about diversity and inclusion, about breaking news, storytelling and revealing truths of all sizes. Join us as a member now for creative insight, inspiration and valuable networking opportunities all year round.
Your subscription benefits include:
Unlimited access to campaignlive.com

The Campaign Fix

The Creative Fix

The Tech Fix

The Weekend Fix

Breaking news

Global coverage of industry news

Access to all whitepapers, eBooks, webinars and podcasts

and so much more!