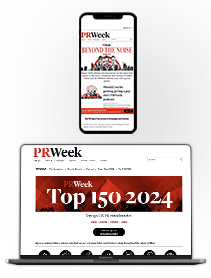 PRWeek The Information Subscription options

Save 15% on your PRWeek subscription as a MEPRA member
Subscribe to PRWeek to enjoy unlimited access to online articles, subscriber bulletins and access to the subscriber-only Middle East Power Book (our definitive guide of the best PR professionals).
PRWeek is pleased to offer MEPRA members a 15% discount on PRWeek subscriptions.
For team discounts for 5+ users - please contact Tatiane Muza on tatiane.muza@haymarket.com, 020 8267 4044.